OGTA EDUCATORS KIT - COLONEL ROBERT CERTAIN 'THE UNCHAINED EAGLE'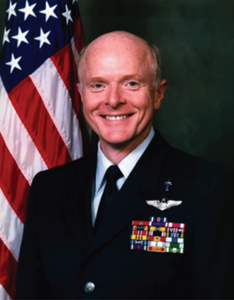 Bring Robert Certain' 'The Unchained Eagle' into Your Classroom or Group!
On 18 Dec, 1972, Capt Robert Certain took off in a B-52G bomber to participate in the largest aerial bombing operation of the Vietnam War - "Linebacker II.
He didn't make it back to base.
Shot down, half his crew killed, Robert entered the North Vietnamese prison system and remained a 'captive' of the trauma for many years...
...AND THEN HE BROKE FREE.
Over 20 pages of original artwork, illustrations, maps and photos pertaining to Col Robert Certain's Vietnam War service. Also included are Worksheets to allow individuals to objectively personalize the times and challenges of Col Certain.

Download and distribute at your discretion but if additional information is sought, do not hesitate to request.

Interested in viewing the 'The Unchained Eagle' Debrief, click HERE.


Using the 'The Unchained Eagle' Educators Kit Package
The two free main components of the Colonel Robert Certain Educators Kit were designed to allow the individual teacher flexibility in addressing their specific needs.  Downloading, printing and distributing is encouraged but please respect the copyright and hard work of the many people who contributed by not altering content, hosting it or distributing it without written permission.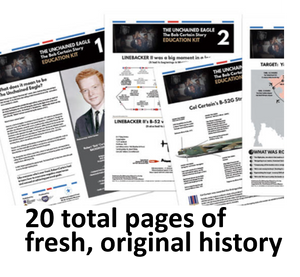 'The Unchained Eagle' Main Kit
This 15 page .pdf uses the story of 'The Unchained Eagle' as a launching point to challenge students to define their own dream of success and realize it through intelligent work and positive behavior.

Interested in downloading, click HERE.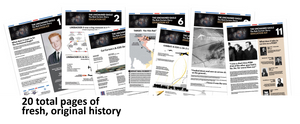 'The Unchained Eagle' Worksheets
These worksheets provide the practical aspect of bringing 'Grace Under pressure.' into the classroom. There are five pages and each one features two questions for students to thoughtfully and independently engage with Colonel Robert Certain' story.

Interested in downloading, click HERE.