OGTA Debrief #3 - Brigadier General Charles McGee 'onward, upward'
On 2 September 2020, the Distinguished Flying Cross Society (DFCS) and Old Guys and Their Airplanes (OGTA) had a broadcast Debrief #3 LIVE and OPEN TO THE PUBLIC with Tuskeegee Airman, Brigadier General Charles McGee! 
On Wednesday, 2 September, Tuskegee Airman and 3-war combat pilot Brigadier General Charles McGee was interviewed live as part of the Old Guys and Their Airplanes "Debrief" series in association with the DFC Society.
Press Release:  CLICK HERE
This was an historic interview! It's a wonderful and especially rare opportunity (see video link below) for anyone to learn history from someone who was "up close and personal"; with WWII, racial segregation and the transition of many generations of Americans.

Brigadier General McGee served in WWII, The Korean War and Vietnam War, accumulating an astounding 409 combat missions. His civilian service is marked by extensive honors including the nation's highest civilian award, The Congressional Gold Medal. Today, at age 100, he remains an active role model to youth, promoting his mantra of personal success, "Perceive, Prepare, Perform and Persevere."  The live interview was FREE TO THE PUBLIC with special emphasis on encouraging teachers and group leaders to tune-in. 
To this point, the 2 September interview with Brigadier General McGee was conducted during the "school time" - 9am Pacific, 10am Mountain, 11am Central and Noon Eastern.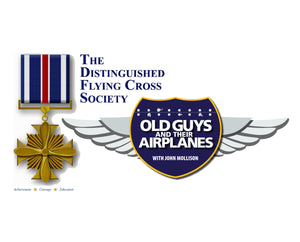 Tuskegee Airman Charles McGee Educators Kit
The Tuskegee Airman Charles McGee Educators Kit is provided HERE.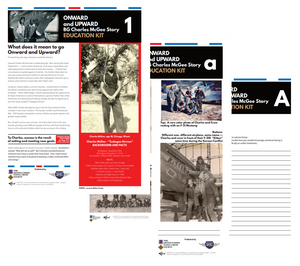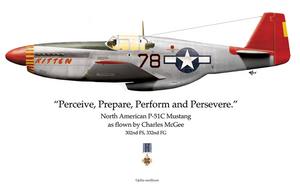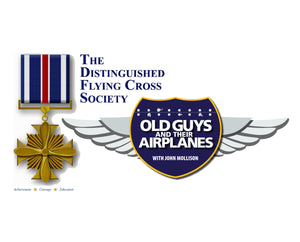 Purchase & Donate Today!
Show your support today for the DFC Society and get a 'really cool' print!
Act fast as all prints are provided on a limited basis! All proceeds benefit the DFC Society.