OGTA Debriefs - About us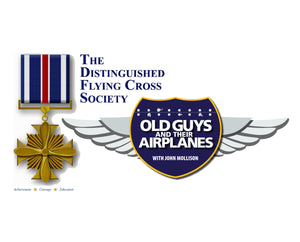 What is OGTA?
OGTA stands for "Old Guys and Their Airplanes," an internationally award-winning production company focused on bringing the leadership and historically significant stories of American military veterans to the public.
The Distinguished Flying Cross Society and OGTA have partnered to brand these Debriefs as essential components of educating the general public - of all generations - on how individuals have served our country, heroically.
But in the end, please take a few moments and consider OGTA's mantra, "When an old (person) dies, a library burns."   The future of our nation, our businesses, our communities and even families benefit when we pass the wisdom of our life's experience onto the rest.
What is the Purpose of Debriefs?
The first two inaugural "Debrief" events were extraordinarily successful, engaging an international audience.  Follow up contact with attendees has reinforced that "this" is an important way to reach others with the message that supports all the characteristics that warrant the award of "DFC."

OGTA Debriefs are designed for anyone who wants to learn more about history - veterans, family members, teachers, media and history buffs.  Host John Mollison says that it's best to learn important lessons of history from people who were actually there and we can't disagree with that!
To view our collection of Debriefs, click HERE.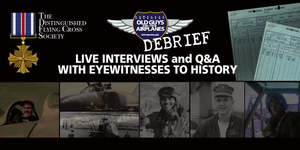 Curious? Take a Peek at our Promotional Video.
If you are not sure about viewing our debriefs, take a look at our promotional video. We think you will change your mind, and really enjoy what is being presented.
OGTA Producer John Mollison stated, "How cool is it for students to not only learn about the Vietnam War but actually get to talk to
someone who experienced it first-hand?! To us, this kind of personal interaction is the foundation of leadership."
'History is nutritious' - stay healthy!
Educators Kits - 3 Main Components
The three free main components of our Educators Kit are designed to allow the individual teacher flexibility in addressing their specific needs.  Downloading, printing and distributing is encouraged but please respect the copyright and hard work of the many people who contributed by not altering content, hosting it or distributing it without written permission.
Providing the students a challenge to define their own dream of success,  provide historical and photographic insight into the veterans' fascinating career, and have questions for students to thoughtfully and independently engage with the veterans' story.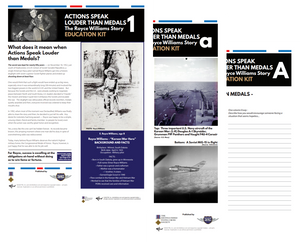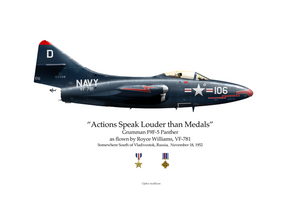 'Heroes of the Air' Artist Proofs!
Our artist is able to capture the same makes and models of aircraft these great American aviators have flown in combat missions.
To say it takes great skill to provide these prints is an understatement! Having the ability to couple artist ability, autographed prints with true American 'heroes of the air', and have live interaction with Q&A debriefs is the perfect trifecta!
Own an Artifact of History Autographed by True 'Heroes of the Air'!
Prints are 13"x 9" inches, printed on archival grade paper and varnished to help protect image from UV rays.  Pricing is offered at $100 per print* (plus shipping & handling);
Each print also includes a signed letter of authenticity from The Distinguished Flying Cross Society, Chairman of the Board; and
Please know that though each print is also signed and numbered by the artist (John Mollison), the print number received by the purchaser is based on time of order; the DFC Society is unable to honor requests for specific numbers.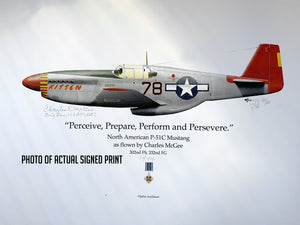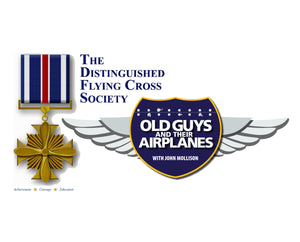 Need More Information?
For more information on Old Guys and Their Airplanes or the event itself, please contact:
John Mollison, 605.261.6070 or Email

For additional information on The DFC Society and previously archived OGTA productions, please contact:
Woody Gilliland, 325.660.8333 or Email
For more information on the South Dakota Air and Space Museum, please contact:
Robert Liebman, 605.430.6701 or Email
For more information on the Debrief as produced by South Dakota Public Broadcasting, please contact:
Fritz Miller, 605.202.0286 or Email