OGTA Debrief #2 - Bruce Huffman, DFC Society Chairman Emeritus 'Vietnam gets real' (you can ask about it, too)
Old Guys and Their Airplanes interviewed DFC Society Chairman Bruce Huffman LIVE using Zoom technology.  

Bruce's story featured his service as an Army Scout pilot (OH-6A) in 1968-69 and feature his harrowing experiences at nearly grass-level flushing out NVA.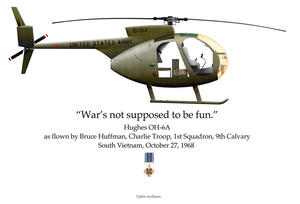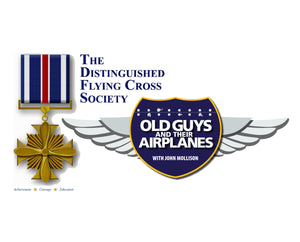 Purchase & Donate Today!
Show your support today for the DFC Society and get a 'really cool' print!
Act fast as all prints are provided on a limited basis! All proceeds benefit the DFC Society.
Artifact of History: "War's not supposed to be fun." reflects Bruce Huffman's service as one of the daring, yet critical, Aero Scouts of the Vietnam War.